UPS DOMESTIC & INTERNATIONAL
ISS ships hundreds of items daily through UPS using their top discounted pricing, giving you the best shipping rates paid upfront by ISS.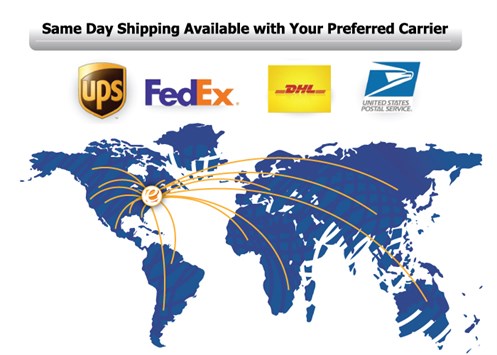 We ship all over the country, including Canada and International .

Shipping options will depend on the delivery location and address available.For large equipment items like air dryers and receiver tanks, online shipping will be marked as "To Be Determined" and our customer service with contact you after the order is placed to make arrangements for delivery.
Whenever possible we ship via UPS with the available options below:
Ground
3 Day Select
2nd Day Air
2nd Day Air AM
Next Day Air
Next Day Air Saver
Next Day Air Early AM
USE YOUR SPECIFIED CARRIER
ISS is making it easy to receive your orders by allowing you to use your specified shipping account. This allows you to receive the billing statements without any hassel and always know when and where your order is.
To use your specified shipping company, select during checkout "Use my own shipper" on Step 2. Be sure to enter in the Shipping Instruction Notes box, the account number and shipping name of the company you would like to use.
HOW TO CALCULATE FREIGHT
To check the freight charges online, simply add the items to your shopping cart and select the shipping address location and choose shipping method. This will show you the UPS discounted pricing that will be applied to your order.
Online orders are processed using a freight calculator and the charge on the invoice will reflect the shipping charge. Orders placed over the phone will receive freight charges that are estimated during the order process and cannot be finalized until the products are ready to be shipped. You will not be charged until the exact freight is known upon shipment.
For larger items and items that need to ship internationally, we will determine your freight cost after you have placed your order and it's ready to be sent. Since the cost of freight is an ever changing commodity, we provide this special service to ensure our customers get the best possible rates at the time of their order. We will not charge you for your order until we have contacted you and received approval for any freight charges.
---
Orders received before 3PM EST will be processed the same day, not necessarily shipped. Our main distribution warehouse is located in Glasgow, KY. The majority of shipments are processed and sent through this facility to assure product quality is maintained.